Instant drinks
The Asia Minor beverages constitute an unusual and delicious set from an old oriental tradition and culture. Beyond the sensory stimuli, known physical properties, the wonderful aromas and intense flavors, unconsciously trigger our memory, and make us go back to the symbols and legends, plunging us into the nostalgia and the glamor...
How to use: For each cup or glass, put 2-3 teaspoons of tea, add hot or cold water, stir and have a wholesome, delicious and aromatic drink.
BLACK TEA FROM BURSA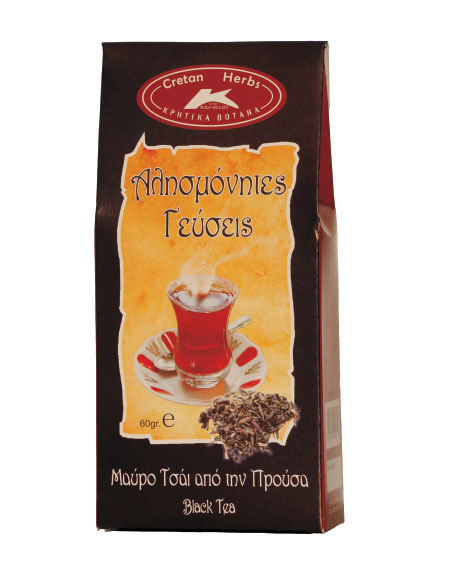 Product Details
CRETAN HERBS
Category : INSTANT DRINKS
Top quality, exquisite taste, pleasant beverage, especially antioxidant! 60gr.