Jam - Marmalade
Our country with its wonderful sunshine produces fruits with exquisite and unique taste! This fact in combination with traditional recipes, strictly natural ingredients and modern equipment, allow small cottage industries to create jam full of fruit and unique scents!
Plum Marmalade with Rose Water Jukeros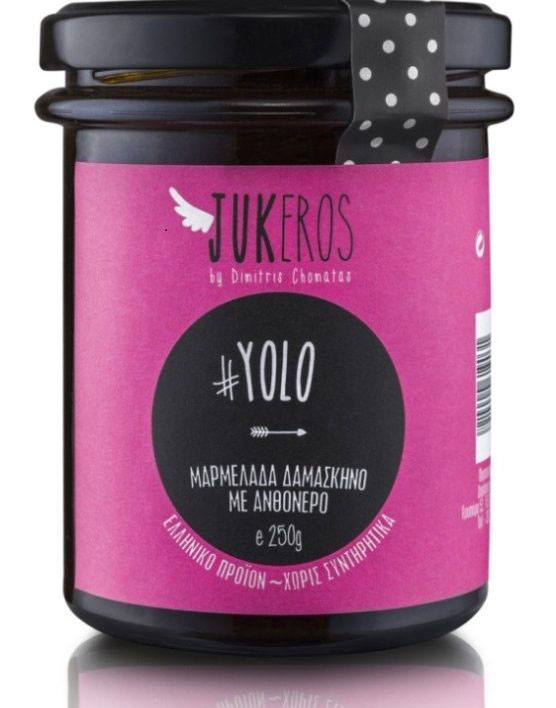 Product Details
Category : JAM
With rose flavor. #yolo – A perfect company for peanut butter and dried nut spreads. A fine suggestion for caramelized pork meat. Preservative free. Expiry date (18 months from production date). Contains 58% fruit per 100 grams. Keep refrigerated after opening. 250gr.